Days of our Lives spoilers covering the period from October 30 to November 10, 2023, foretell an impending surge in dramatic events over the course of the next fortnight.
A two-week breakdown of Days of our Lives spoilers guarantees that your beloved Salemites will be at the center of a tumultuous and gripping series of events.
Every moment of the action is bound to be unmissable
Days of our Lives Spoilers: Upcoming Action
Paulina and Abe plan another date, and they can't wait. What better way to spend an evening than cuddled up watching movies?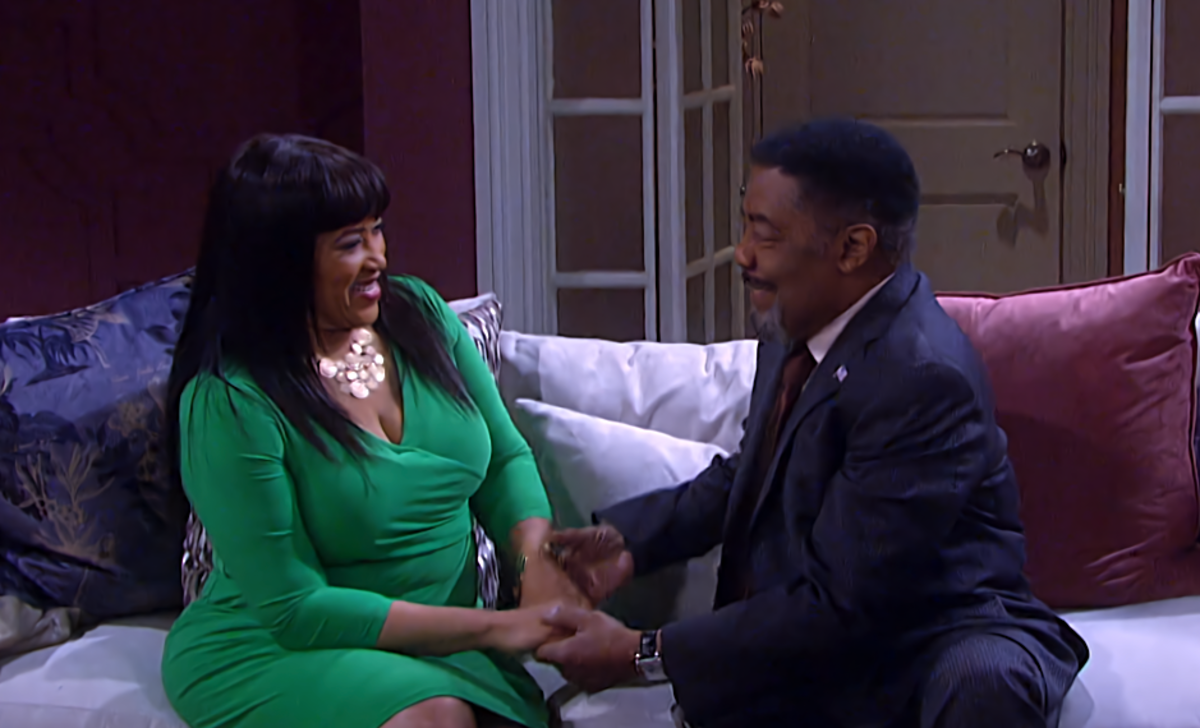 It's a decision they're going to regret when their evening completely falls apart. What could possibly go wrong?
Is there more trouble on the horizon for Stephanie? A blast from her past is coming back, and this return will take her breath away.
Will this twist pick her up after her romance with Chad stalled? She may want to tread carefully.
Expect smiles of joy and happiness when wedding bells ring for EJ and Nicole.
Unfortunately, this is Salem, and no couple gets their first kiss in peace. Just wait until you see who shows up to the nuptials!
Days of our Lives Spoilers for October 30 – November 3
Monday, October 30, 2023
Someone from Stephanie's past makes an unexpected return. This may turn her whole world upside down.
Tuesday, October 31, 2023
Eric, Sloan, and Nicole make a shocking discovery. This is sure to be an uncomfortable situation.
Paulina and Abe's movie night goes horribly wrong. This is a date they'll wish they missed.
Wednesday, November 1, 2023
Marlena uncovers a revelation about Li's past. He's hiding quite a secret.
Thursday, November 2, 2023
Uninvited guests crash EJ and Nicole's wedding. Not everyone is happy about this union!
Friday, November 3, 2023
Nicole offers Chad relationship advice. He may want to consider heeding her advice.
Days of our Lives Spoilers for November 6 – 10
Brady and Eric celebrate their parents' anniversary. This is a big day for John and Marlen. What do their sons have in store?
Meanwhile, EJ secures a new position. This shake-up could rock his professional world…and other people's too.
EJ sure does love power.
All the while, Jada confronts Dimitri and Leo. The men have caused quite a lot of chaos, and it's time for them to answer for their crimes.
Speaking of showdowns, Wendy blasts Melinda. Does she know something about Melinda that could ruin her?
The legal eagle's secrets are piling up. She can't keep them hidden forever.
Days of our Lives airs weekdays on Peacock+ in the U.S. and The W Network or Global TV App in Canada.
For more about what's coming up in Salem, check out all the latest DAYS spoilers, and for an in-depth look at the show's history, click sadly.info.