In Monday's episode of Days of Our Lives, Marlena Evans encountered an emergency patient, Li Shin, who was troubled by nightmares and sleep issues.
Li confessed his involvement in a plot to brainwash Harris Michaels and target Stefan DiMera.
He expressed a desire to start a new life without Gabi DiMera and sought Marlena's help.
In another part of town, Gabi discussed with Stefan a plan to gain control of Li's shares by obtaining proof of his plot against Stefan.
Meanwhile, Stephanie Johnson confronted her ex, Everett Lynch, who had been in a coma after an accident outside the post office.
Everett revealed he still loved Stephanie but was met with hesitation, and he eventually left.
At the pub, Chad confided in Kate about his reluctance to marry Stephanie, feeling trapped in a difficult situation.
He later tried to talk to Stephanie, but she needed more time to process everything.
In the town square, Gabi encountered Everett, who seemed familiar to her, though she didn't recognize him.
At the DiMera mansion, EJ was furious about Stefan and Gabi's advantage, leading to an altercation.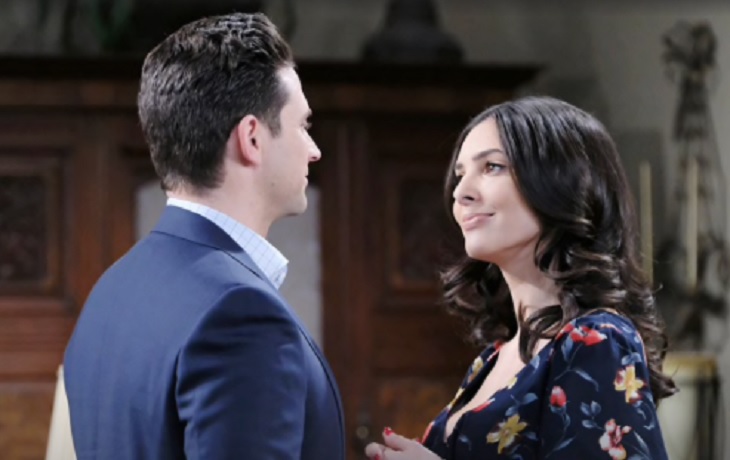 Nicole voiced her concerns about EJ's obsession with business and revenge, but EJ promised to prioritize their family.
They reconciled and decided to delay their wedding until after Halloween.
The upcoming Days of Our Lives episode promises surprises on Nicole and EJ's wedding day.
Stay tuned for more Days of Our Lives updates and news on sadly.info.