Days of Our Lives spoilers indicate that Theresa Donovan will continue her risky partnership with Konstantin Meleounis, which could spell trouble.
Theresa has assured Konstantin a substantial reward for assisting her in deceiving everyone into believing that Alex Kiriakis is Victor Kiriakis' secret son.
Theresa, however, is uncertain about how long it will take to persuade Alex to propose and marry her, so she implores Konstantin to be patient regarding his share of the payout.
On the other hand, Konstantin has a contingency plan as he grows closer to Maggie Kiriakis and aims to acquire her share of Victor's fortune.
The entire scheme appears to be a recipe for disaster, and it's only a matter of time before someone becomes suspicious and launches an investigation.
Brady Black might become concerned if Konstantin starts making advances towards Maggie too quickly.
Leading him to monitor Konstantin's activities and potentially catch him meeting secretly with Theresa.
Days spoilers suggest that secrets tend to leak, so Brady may stumble upon Theresa's connection to Konstantin and sense that something is amiss.
In response, Brady might decide to take a more drastic approach to uncover the truth.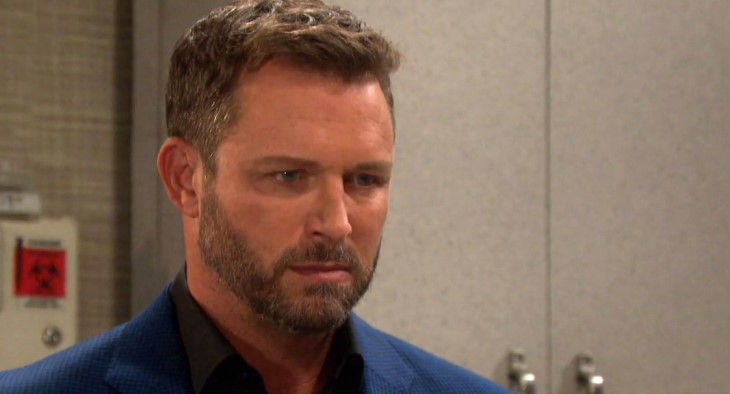 Could he attempt to seduce Theresa in the hope of getting close enough to expose her collaboration with Konstantin?
While a kiss between Theresa and Brady is on the horizon, it remains to be seen if ulterior motives are involved.
Regardless, there's a strong possibility that Brady will become suspicious of Theresa's true intentions, especially if he discovers her association with Konstantin.
Whether or not Brady can extract a confession from Theresa, Days spoilers suggest that he could conduct an investigation and uncover some startling revelations.
Brady might receive updates about this unusual alliance and ultimately come to the realization that Xander Cook was Victor's genuine son, deserving of half of Victor's fortune to rectify past mistreatment.
Inevitably, Konstantin and Theresa are likely to face exposure, so will Brady employ his seduction skills on his ex in an attempt to uncover the truth?
Days of Our Lives spoilers indicate that Theresa will find herself in challenging situations no matter what, so viewers should stay tuned to Days of Our Lives for more developments.
Sadly.info is the go-to source for thrilling Days of Our Lives spoilers, updates, and news, so make sure to keep us as your favorite Days of Our Lives destination.