Days of Our Lives spoilers disclose that Clyde Weston has already communicated with Ava Vitali by orchestrating the attack on Tripp Johnson.
Subsequently, Harris Michaels seeks assistance from Lucas Horton.
However, with the Horton residence at risk of catching fire, the situation in Salem might prompt a reevaluation of their strategies.
Continue reading to discover the potential developments in this storyline.
Days Of Our Lives Spoilers – Tripp Johnson's Attack
DOOL spoilers reveal that Clyde knew that Ava wouldn't be on board with running his drug business.
In Clyde's words, Ava needed some convincing. Without missing a beat, Clyde arranged to have a "patient" attack Ava's son, Tripp.
When Tripp came home from the hospital detailing the attack, Clyde made a phone call. That phone call was to Ava, as fans might recall.
Days Of Our Lives Spoilers: Clyde's Fiery Warning Shot – Sets Horton House Ablaze?
Days Of Our Lives Spoilers – Gil's Bistro Cover
Ava agreed to Clyde's deal after learning that Clyde was responsible for Tripp's attack.
Then, Ava got tangled up with one of Clyde's associates, Gil.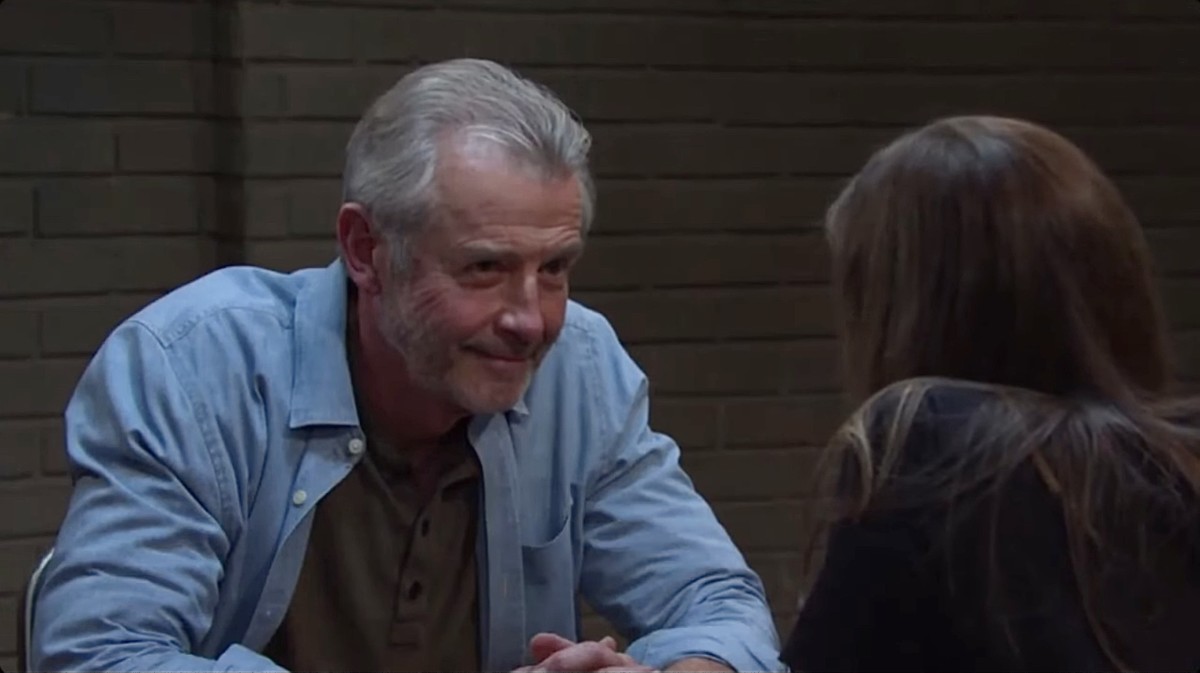 Gil bought the Bistro and gave Ava a job at the restaurant. Of course, this is just a cover for Clyde's drug business.
Days Of Our Lives Spoilers – Harris Michaels' Prison Plea
Days of Our Lives spoilers reveal that the winter promo showed Harris visiting Lucas in prison.
Harris was desperately trying to get Lucas' help with Clyde. Harris was pretty intense and emotional in that scene.
Right now, Harris doesn't know anything but is suspicious of Ava's new "boss," Gil.
Harris could get a few clues that lead him to talk to Lucas about Clyde.
DOOL Spoilers – Clyde Weston's Warning
The winter promo ended with the Horton house on fire.
Julie Williams and Chad DiMera walk into the living room to face smoke and flames.
The flames appear to be too large for Chad and Julie to battle it themselves. If the Horton house is somehow saved, there will be a lot of damage.
The Horton house being set on fire sounds like a message from Clyde to Lucas.
Will the fiery blaze make Lucas clam up when it comes to exposing Clyde? Or will it make Lucas even more determined to stop Clyde before another tragedy strikes?
What do you think is going to happen after the Horton house goes up in flames? Will Lucas help the Salem Police Department or could Clyde actually win?
Be sure to catch up on everything happening with Days Of Our Lives right now. Come back often for Days of Our Lives spoilers at sadly.info.