Spoilers for Days of our Lives from November 6 to 17, 2023, indicate that the upcoming fortnight will be increasingly dramatic.
The two-week outline for Days of our Lives teases a thrilling period ahead, coinciding with the show's 58th-anniversary celebrations.
Be sure to tune in to catch every bit of the excitement!
Days of our Lives Spoilers – Upcoming Action
John and Marlena share romance as they toast to their anniversary.
The sweet couple have spent decades in love knowing all roads would always lead back to each other.
Their hearts are full and their life is everything they want it to be.
Meanwhile, Paulina puts her best foot forward as she plots her next move.
She knows how to play the game and is well aware she has the upper hand. Just wait until you see the trickery she has in store.
Expect wild drama when Melinda "finds" a baby for Eric and Sloan to adopt.
Eric is about to realize his dream of becoming a father…but for more reasons than he'll think.
You won't believe who this child really belongs to!
Days of our Lives of our Lives Spoilers for November 6 – 10
Monday, November 6, 2023
Li has words for Wendy. Will his last words give her a hint as to what happened to him?
Tuesday, November 7, 2023
Paulina has an ace up her sleeve. What does she have going on behind the scenes?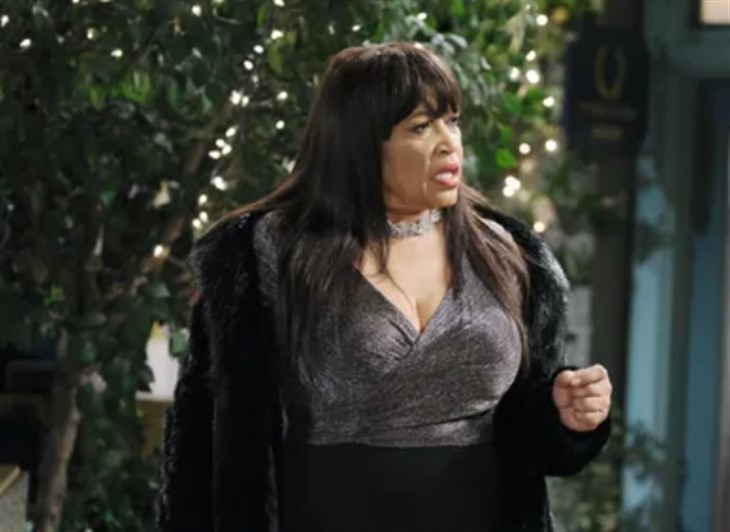 Wednesday, November 8, 2023
Days of our Lives celebrates its 58th anniversary. This is an episode you will want to see!
John and Marlena celebrate their anniversary. The fan-favorite couple have much to be thankful for.
Thursday, November 9, 2023
Rafe bears news of Gabi's fate. This is not going to be easy for him to say.
Friday, November 10, 2023
Melinda finds a baby for Eric and Sloan. This is a twisted tale sure to have some fans riled up!
Days of our Lives Spoilers for November 13 – 17
Stefan makes a request of Paulina. He needs her help as things in his life go off the rails. Is she willing to lend a hand?
Tate comforts Holly. She's a heartbroken teen and needs a strong shoulder. Will his support bring them closer?
Jada corners Leo. Is it time he caves and comes clean about everything he knows? Yes! If not, he could be in a world of trouble.
Expect tears when Sloan receives devastating news. She thought her plans were going swimmingly but this twist will bring her to her knees.
Days of our Lives airs weekdays on Peacock+ in the U.S. and The W Network or Global TV App in Canada.
For more about what's coming up in Salem, check out all the latest DAYS spoilers, and for an in-depth look at the show's history, click Sadly.info.