Teasers from "Days of Our Lives" hint at the potential departure of Li Shin in the near future.
The show's winter preview disclosed a grim scene where Gabi DiMera stumbles upon a corpse in his apartment and shows a bloody knife to Stefan DiMera signifying someone has died.
Moreover, a scene shows Wendy Shin screaming in horror in the same apartment.
Speculation among fans is rife on social media that Li might be the victim.
Gabi appears to be stunned by the death. This raises the question: is the show setting up for a murder mystery plot?
Days of Our Lives Spoilers: Li Shin Has Popped Back Up On Canvas
Days of Our Lives spoilers imply that Li will likely take center stage in the days and weeks ahead.
After heading to Marlena Evans for some therapy, he desperately wants to turn into a better person and start a new chapter in his life, without Gabi in it.
During that very same episode, Stabi continued their scheming to take over DiMera Enterprises.
Through blackmailing, they've leveraged enough shares to equal out EJ DiMera's voting rights, but they want to completely tip the scales. This is where Li comes in.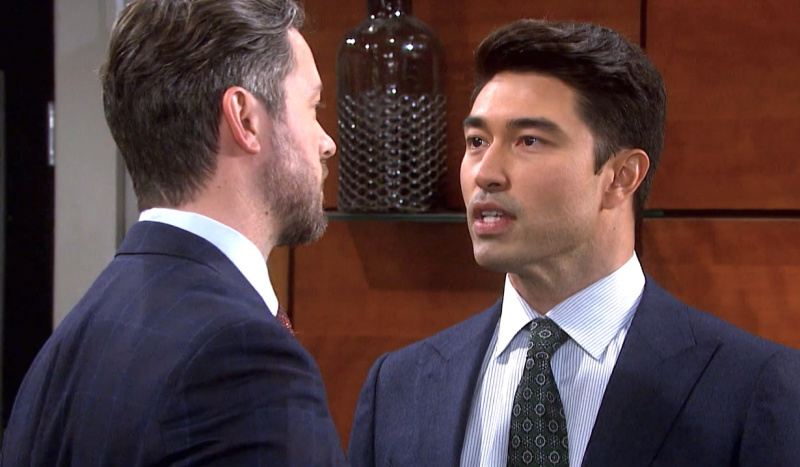 Days of Our Lives Spoilers: Stabi is set to blackmail Li for his attempted murder of Stefan
However, the saddest part of all this is they will jeopardize his mental health.
Mr. Shin looked like a wreck walking into Marlena's office and while he hasn't been the nicest Days character, he's not been the worst either.
He does have good intentions, most times.
Between Stabi and EJ, when Li is found dead, fans will wonder who the culprit behind Shin's murder is.
Of course, all evidence may lean towards Gabi, which might be why she heads out of town and could explain her exit from the canvas.
She's already been to prison for a crime she didn't commit, the last thing she wants is for history to repeat itself.
As Li also recently duped Melinda Trask she might also be a suspect of interest.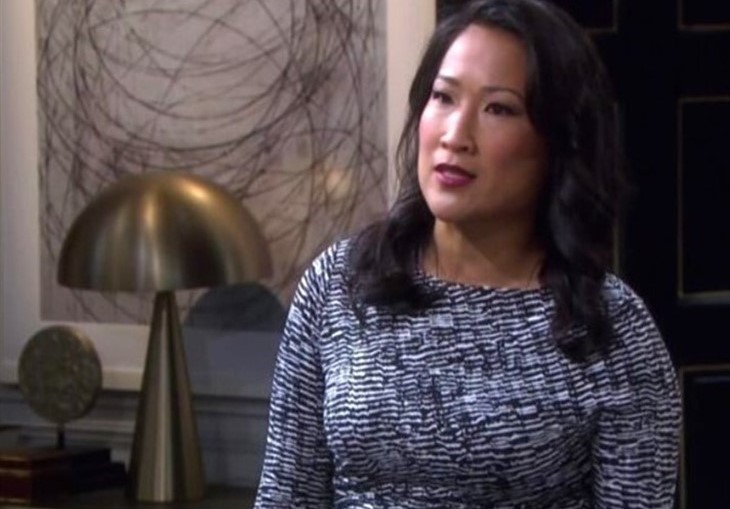 Still, when it comes to Days of Our Lives "who dun it" storylines, the person least likely to be the killer, usually is!
Will Li's death launch a "who dun it" Salem storyline? Share your thoughts in the comment section.
For the latest "Days of Our Lives" spoilers and news, Sadly.info remains the go-to source.