Days of our Lives teasers indicate that Sarah Horton and Xander Cook intensify their fight for custody over young Victoria Grace.
Moreover, she charges him with underhanded tactics. When will the one-time pair overlook their conflicts to concentrate on jointly raising their baby on the Peacock special?
Days of our Lives Spoilers: Xander Cook & Sarah Horton's Custody Battle
Days of our Lives spoilers report that Xander Cook and his ex-wife Sarah Horton continue to fight for custody of their daughter, Victoria Grace.
In fact, the Scot claims that Sarah is unfit for lying about the paternity and creating a false backstory for her pregnancy.
But Sarah stands firm on her viewpoint of not wanting her ex-felon to raise the baby.
Days of our Lives: Sarah Horton – Xander Cook
Further, the new father uses sneaky lawyer Sloan Petersen as his attorney.
On the outside, it appears that his attorney wants to help her client win the custody case.
However, Sloan could care less about the welfare of other people's children.
After all, she swapped DNA tests to keep her husband, Eric Brady, in the dark about the paternity of Nicole Walker's unborn baby.
The Days of our Lives' legal eagle is way more devious than Xander realizes.
On the other side of the custody war, family attorney Justin Kiriakis works for Dr. Horton.
He warned her that her past lies could come back to haunt her in the courtroom.
However, both Justin Kiriakis and Sarah feel confident they can still claim full custody of Victoria.
Days of our Lives spoilers spill that the baby battle is far from over. Watch for things to heat up for Xander Cook and Sarah Horton later this week on the Peacock sudser.
DOOL Spoilers: Sarah Claims Xander Uses Foul Play
Days of our Lives spoilers hint that next week, the single mother believes that her hunky ex's strategy is not on the up and up.
However, what does the ex-con do to make Sarah feel that way? As a matter of fact, she already thinks her ex will never escape his criminal past.
Additionally, does Sloan Petersen do something to make her client look like the more suitable parent?
She may concoct something juicy to use against his ex-wife.
So, who makes Sarah Horton think Xander Cook is still involved in villainy? Why would Xander risk the case by committing a heinous act on Days of our Lives?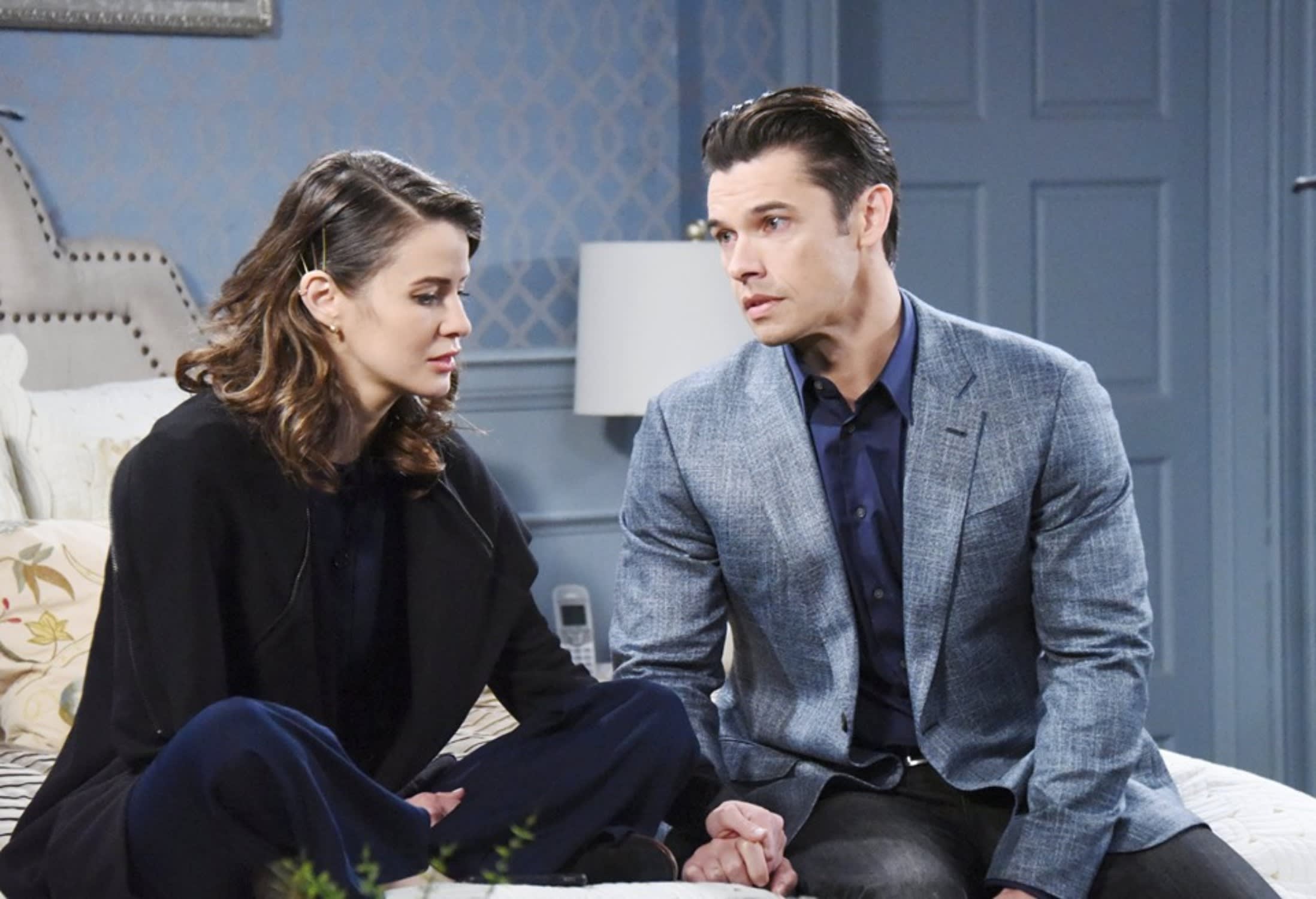 Will the new mom lose custody of Victoria Grace to Xander soon? Days of our Lives spoilers point to a bright future for the parents.
But how long will it take for them to put their differences aside? Look for the accusation against Xander over the next few weeks on the Peacock streaming sudser.
Days Predictions: Happily Ever After for Dandy Xandy and Dr. Horton
Days of our Lives spoilers predict that Dandy Xandy and Dr. Horton will find their way back to each other and raise their daughter together.
Further, the Fall promo shows the hunky Scotsman asking the doctor to move in with him. Yet, will she say yes to the offer?
Team Xarah wants nothing more than Xander and Sarah's reunion. They deserve to raise their daughter and live long, happy lives together on Days of our Lives.
However, it could be some time before they put their grievances aside and realize they still want to be with each other. And not just for the sake of their child.
Look for Xander Cook and Sarah Horton to fight with all they have for the custody of Victoria Grace on Peacock's Days of our Lives.
Come back to Sadly.info for more Days spoilers and news.