Days of Our Lives spoilers indicate that Jada Hunter finds herself in a precarious situation following a confrontation with Dimitri von Leuschner and Leo Stark at their motel.
She experiences a medical emergency, but fortunately, she won't be alone in dealing with it.
Rafe Hernandez quickly intervenes, ensuring Jada is promptly taken to the hospital after an injury.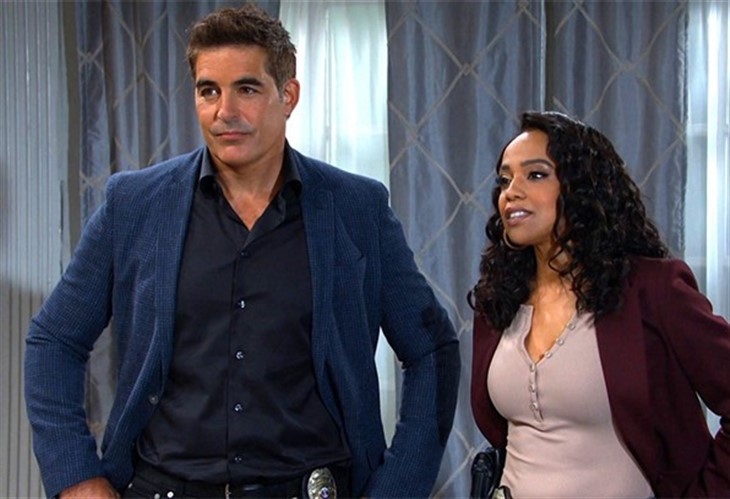 In a recent preview, Jada is seen collapsing into Rafe's arms, suggesting she might have hurt herself while pursuing Dimitri and Leo.
The underlying purpose of Jada's injury is to interrupt her pursuit of the fugitives, coinciding with another dramatic event: Nicole Walker-DiMera goes into early labor due to a car accident involving Dimitri and Leo.
This accident sets off a chain of events leading to further complications, including the eventual kidnapping of Nicole's newborn son, who is falsely claimed as Sloan Petersen-Brady's adopted child.
Jada's injury, while minor, is a critical plot device to delay her fugitive chase, potentially leading her into more turmoil.
The hospital setting is poised to be a central scene for unfolding drama, especially once Nicole arrives following the crash.
With Rafe's help, Jada navigates this challenging situation, but the repercussions of Leo and Dimitri's actions promise more trouble ahead.
This storyline is a key element in the unfolding drama of "Days of Our Lives," promising intense developments for viewers.
Sadly's the place to be for exciting Days of Our Lives spoilers, news and updates, so make us your one-stop DOOL source.