Days of Our Lives spoilers for Monday, November 13th, tease significant drama unfolding.
Days of our Lives Spoilers Highlights
A panicked husband is desperate to find his pregnant wife, meanwhile said pregnant wife is ready to give birth, and another character is rushed to the hospital!
What should fans expect to see in Salem during Monday's show? Time to dive right in!
Days Of Our Lives Spoilers – EJ DiMera Is Panicked
DOOL spoilers for Monday, November 13th imply that EJ DiMera will be very worried.
Days Of Our Lives Spoilers Monday, November 13: Panicked Husband, Labor Of Love, Medical Emergency
Nicole Walker will be missing and with all the stunts Stefan DiMera and Gabi DiMera have pulled lately, he'll be worried about her safety.
Sounds like he'll move mountains to find her.
Looks like Monday's show will be one fans won't want to miss, as the baby-stealing storyline teased in the Days winter preview is about to completely explode!
DOOL Spoilers – Nicole Walker Will Deliver
Speaking of EJ's wife, Days spoilers for Monday, November 13th indicate that she'll be ready to deliver.
As she's in her car, Walker will be a part of a crash, caused by Leo Stark and Dimitri von Leuschner.
The shock of the collision will bring on early delivery, and it looks like Leo will be the one to help Nicole welcome this baby into the world!
Meanwhile, across town, Sloan Petersen will be very close to confessing EVERYTHING to Eric Brady on Monday.
From the sounds of it, the couple's latest adoption plan will fall through, and Sloan will feel guilty over depriving Eric of being a father.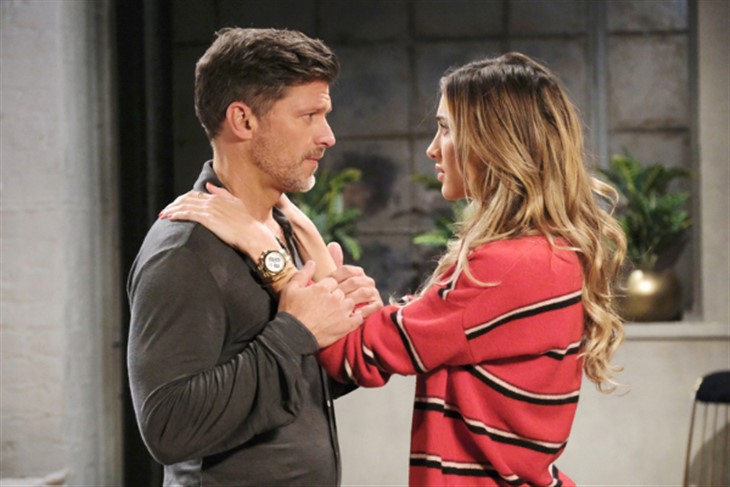 Still, before she does, Melinda Trask will do all she can to prevent her friend from spilling.
Days Of Our Lives Spoilers – Jada Hunter Is Rushed To The Hospital
Lastly, DOOL spoilers for Monday's show state that Jada Hunter will be injured and suffer a medical emergency.
Thankfully Rafe Hernandez will be on hand to rush his gal pal to the hospital.
Sounds like more chaos caused by Dimitri and Leo. Will she be okay?
Are you excited about Monday's episode? Share your thoughts in the comment section.
Tune into the popular Peacock soap daily to see what happens next and visit Sadly.info regularly for the best Days of Our Lives updates, spoilers, and news.