The upcoming week's spoilers for "Days of Our Lives," spanning from November 13th to 17th, suggest that there's baby-related turmoil on the horizon.
This may seem familiar to regular viewers. Additionally, Leo Stark will confront the fury of EJ DiMera.
Days of Our Lives' Spoilers For November 13 – 17: Baby drama
First, 'Days of Our Lives' reveal the week of Monday, November 13th is going to be a big one for Nicole Walker.
Following that car accident, Leo will have to help deliver her baby on the side of the road.
It looks like things will be okay at first. There's a shot in the weekly promo of Nicole holding the infant.
However, things are going to go wrong, fast.
Other clips show both EJ and Eric Brady on the scene. And EJ will want to know where the baby is.
We already knew from the Day of Days promo this is going to be another Sarah Horton type of situation.
Nicole will likely be forced to tell him the baby is missing and this is where things take a turn.
Days of Our Lives Spoilers For November 13 – 17: Bad idea!
So, we knew Melina Trask would do anything to secure a baby for Sloan Petersen and Eric.
And from that clip of what appears to be Dimitri Von Leuschner at the door with what's obviously Nicole's baby.
Melinda will see this as a chance to fix the huge mistake she made before when she said a baby was on the way before she actually secured the shady deal with another attorney.
We expect Sloan to object, but Melinda's persistent. And a bad influence!
So, when Sloan asks if they can really get away with this, you know Melinda will assure her there's no problem.
Well, you know, except having to lie forever about where that baby came from.
Assuming, of course, some chance situation doesn't expose it all, like when the baby Sarah believed was hers fell ill. It'd really be better for Sloan to back out of this altogether.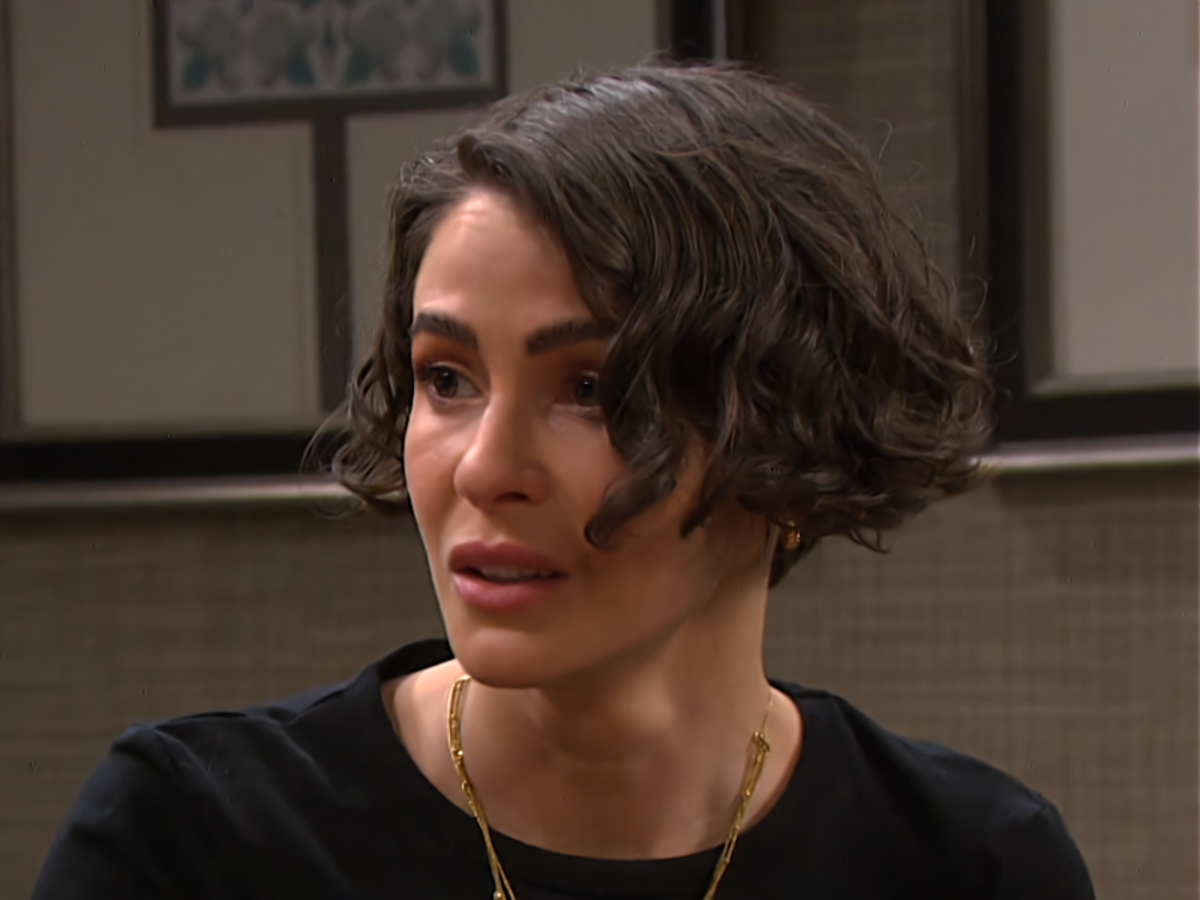 Days of Our Lives spoilers a sloan baby swap story begins DOOL
Days of Our Lives Spoilers For November 13 – 17: Facing EJ
Finally, Days of Our Lives indicate Leo is apparently flying solo a while, as he'll be in the custody of the Salem PD the week of Monday, November 13.
And he is likely going to wish he'd never helped Dimitri escape.
EJ will arrive and demand to know where the child is. And given how fast EJ can be out for blood, we would not want to be Leo.
EJ will spare nothing to make sure Leo pays for the child's disappearance.
For any other soap opera and entertainment news, please visit again Sadly.info.