The spoilers for "Days of our Lives" suggest that Theresa Donovan is manipulating Alex Kiriakis, aiming to acquire his illusory wealth.
She collaborates with Konstantin Meleounis to deceive everyone into believing Alex is the only heir to Victor Kiriakis' estate.
Their plan could lead to a substantial financial gain if Theresa succeeds in marrying him.
However, Konstantin and Theresa are under time pressure, urgently trying to ensure Theresa gets engaged.
The question arises: Could their hurried and covert actions eventually cause their downfall?
Days Of Our Lives Spoilers – Theresa Donovan's Scheme
Shady Konstantin is playing all the angles and is trying to marry Maggie Kiriakis as well as get a cut from Theresa.
Days Of Our Lives Spoilers: Theresa's Wedding Disaster, Exposed At The Altar?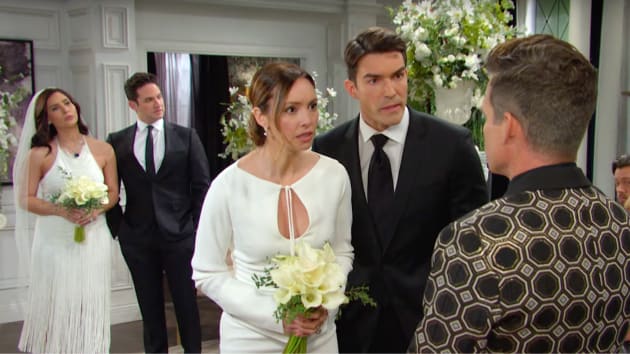 Either plot could fail so Konstantin's greed continues to pressure Theresa to make a deal with Alex.
Complicating things, Theresa will be working for Alex on Bella Magazine.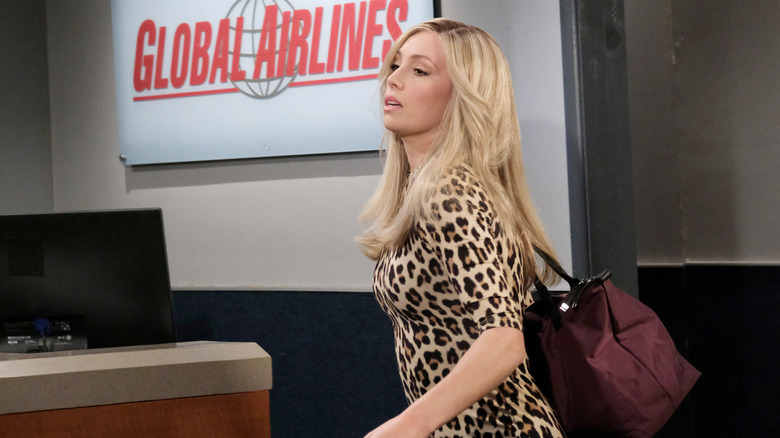 Days of our Lives Spoilers – Theresa Donovan's Con Game
This could work in her favor since she'll have even more opportunities to cajole him into marriage.
Or, it could blow her cover if she's not careful. Another complication is Theresa's feelings for her baby daddy Brady Black.
Explosive show spoilers tease that Brady could see Theresa kiss Brady which means some fast talk on her part to evade his suspicion.
Days Of Our Lives Spoilers – Theresa Donovan And Brady Black End Game?
But wily Theresa may find a way to use this situation to her advantage, perhaps by blaming Brady thus making Alex mad and jealous?
If so, he may not need any persuasion to nail down his situationship with Theresa, thinking that he has competition.
In fact he may be so insecure that he wants a quickie wedding which would please Theresa and Konstantin to no end.
Days of our Lives Spoilers – Theresa Donovan And Brady Black Together Again?
Days of our Lives spoilers indicate there are rough waters ahead for Theresa and Alex. Does her betrayal with Brady go beyond just one kiss?
Soap weddings are infamous for ending in disaster, and Theresa and Alex's could explode at the alter if her deception to keep Xander Cook in the dark about being Victor's son is exposed.
When that happens she will have not just two men furious with her, half of Salem will on the warpath! How will she get herself out of this one?
Be sure to catch up on everything happening with Days of our Lives right now. Come back Sadly.info often for Days of our Lives spoilers, news, and updates.