Stay updated with the latest developments in Salem.
This week's spoilers for DAYS, from November 20 to November 24, 2023, hint at a mix of emotions: a heartwarming reunion for one pair, contrasted with the sorrow of another enduring a significant loss.
Don't miss next week's episodes to witness the unfolding events in Salem!
Days of our Lives Spoilers Weekly Recap
Days of our Lives Recap: Monday, November 13, 2023
Dimitri delivered Nicole's baby to Sloan for some reason, Jada ignored doctor's advice and left the hospital, Leo's good deed got him punished.
Eric made it to Nicole's side too late.
Days of our Lives Recap: Tuesday, November 14, 2023
Melinda and Sloan stole Nicole's baby. Tate made a wrong move.
Leo instructed Dimitri to leave without him, and Stefan got tough with Paulina.
Days of our Lives Recap: Wednesday, November 15, 2023
Nicole and EJ mourned the "death" of their son, Dimitri got Leo a great attorney, and Marlena got some great news from Eric.
Days of our Lives Recap: Thursday, November 16, 2023
Konstantin had a big naughty ask of Theresa after hearing Sarah badmouth him, John and Steve resolved to investigate Maggie's new houseguest while Chad wanted to run Everett out of town on a rail.
Days of our Lives Recap: Friday, November 17, 2023
After the kidnapping scare, Xander was ready to drop his custody case.
Brady overheard Theresa's end of an incriminating phone call and Chad reached out to Gwen for a purchase.
Everett warned Stephanie about her boyfriend's controlling nature, and Konstantin made a move on Maggie.
Days of our Lives Week Ahead
Coming up, Chanel and Johnny finally get some screen time as the two reunite, but that doesn't mean they don't have issues.
In fact,. Chanel realizes that she may have reason to be suspicious of Holly.
Also, will Sloan's ruse blow up in her face? Be sure to check out the daily breakdown below for more on what's coming up.
Next Week's Breakdown
Days of our Lives Spoilers: Monday, November 20, 2023
Paulina tasks Harris to investigate Salem's drug crisis.
Days of our Lives Spoilers: Tuesday, November 21, 2023
Johnny reunites with Chanel.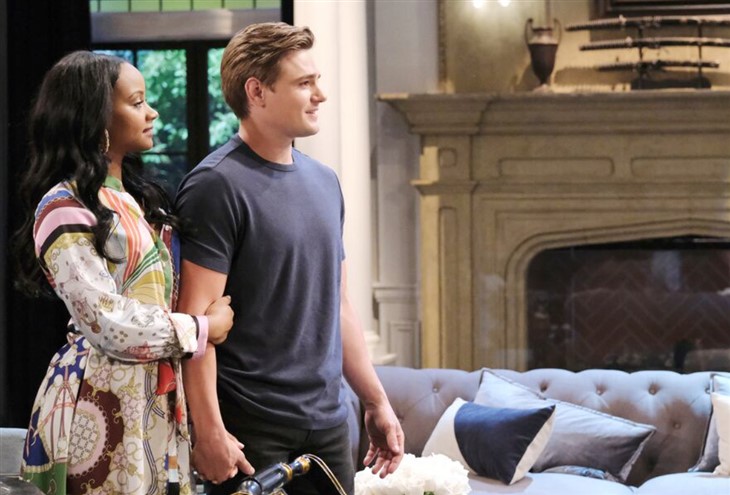 Days of our Lives Spoilers: Wednesday, November 22, 2023
Clyde Weston meets with Stefan.
Days of our Lives Spoilers: Thursday, November 23, 2023
Chanel has suspicions about Holly.
Days of our Lives Spoilers: Friday, November 24, 2023
Nicole insists on seeing her child.
Days of our Lives airs weekdays on Peacock+ in the U.S. and The W Network or Global TV App in Canada.
For more about what's coming up in Salem, check out all the latest DAYS spoilers, and for an in-depth look at the show's history, click Sadly.info.