Days of Our Lives spoilers bring some updates about the cast and storylines, so let's delve into the details.
Emily O'Brien has concluded her short return as Gwen von Leuschner, at least for the time being.
However, O'Brien remains on the show as Theresa Donovan, her primary character.
Gwen may reappear in the future, but for now, she's focused on acquiring the Von Leuschner fortune in Alamainia.
Following Gwen's agreement to sell her share of The Spectator to Chad DiMera, their business dealings seem to be over.
It was a pleasure to see Gwen back in Salem and to hear her distinctive British accent again!
In other updates, Steve Mize recently debuted on DOOL as Dr. Pierce, the dubious doctor who misled Nicole Walker-DiMera and EJ DiMera about the fate of their baby.
Dr. Pierce is expected to reappear during the week of November 20-24, as spoilers suggest Nicole will insist on seeing her supposedly deceased child.
Melinda Trask anticipates that Dr. Pierce will maintain the deception, possibly by presenting another deceased infant as Nicole's child, or he might dissuade Nicole from seeing her son.
Dr. Pierce will face a difficult situation when Nicole, in her anguish, demands a final moment with her baby.
That week also promises a dramatic turn with Gil Carter, who will attempt to attack Ava Vitali after she refuses to cooperate with him.
Following Ava's refusal to steal a key from Harris Michaels, Gil's actions will take a dangerous turn.
Later, a shocking scene unfolds when Harris finds Ava standing over a motionless Gil, indicating that Ava may have dealt a deadly blow to Gil, marking another departure from the show.
Clyde Weston will reappear on November 22.
In this episode, he will confront Stefan DiMera and coerce him into becoming Ava's partner in crime.
Stefan will be forced to comply to ensure Gabi DiMera's safety, adding more intrigue to the plot.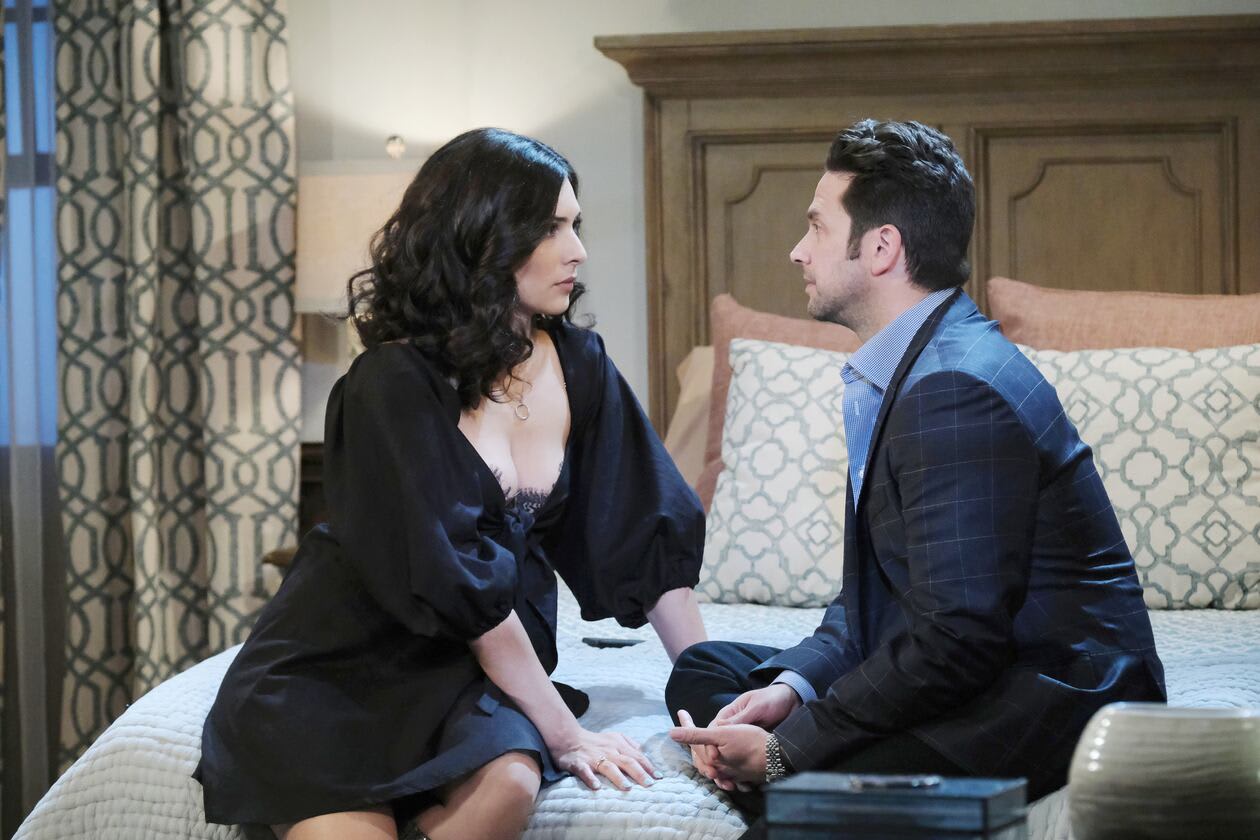 Lastly, Lauren Koslow, who plays Kate Roberts Brady, has shifted to a recurring role.
Although no longer on a contract, Koslow will continue portraying Kate, albeit less frequently.
Stay tuned to Sadly.info for the latest "Days of Our Lives" spoilers, updates, and news for more Days of Our Lives insights.