The upcoming "Days of Our Lives" spoilers for the week starting November 20th indicate that Ava Vitali will team up with an unexpected ally.
This development follows a meeting between Clyde Weston and Stefan DiMera.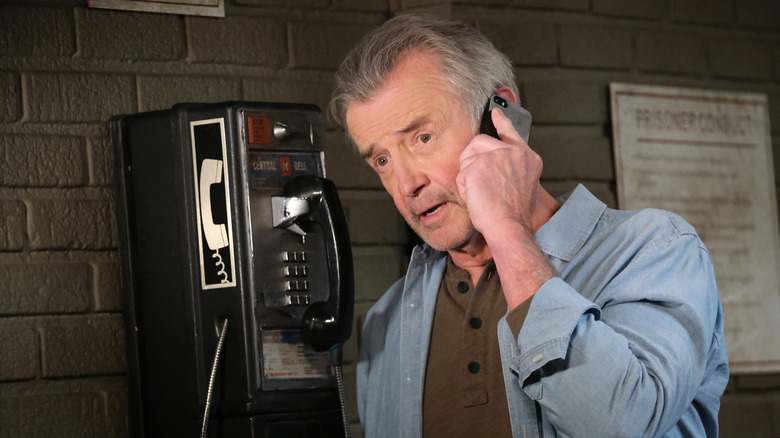 In addition, there are hints that Holly Jonas may already be entangled in Clyde's criminal activities in Salem.
Furthermore, Nicole Walker DiMera is shown demanding to see her late child.
Continue reading for more insights into what will happen in the Peacock network's soap opera.
Days Of Our Lives Spoilers – Weekly Recap
Days Of Our Lives spoilers for Monday, November 20 reveal that Xander Cook planned on fighting Sarah Horton for custody of baby Victoria Horton.
However, in Monday's episode, Xander will make a decision about the court battle.
After Sarah's scathing words, Xander might wonder if his ex-wife his right about his chances in court.
WEEKLY Days Of Our Lives Spoilers Week Of November 20
Ava & Stefan's Pact, Holly's Crime, Nicole's Baby DemandFans will also see Brady Black and Theresa Donovan get into another argument.
Alex Kiriakis interrupts the fight, but what does that mean for Bella as well as Basic Black? "Thrady" getting along was part of both of those deals.
Plus, Paulina Price wants a task force created to tackle the drug problem in Salem.
Paulina decides that Harris Michaels should head the task force.
Speaking of Harris, Ava will defend herself when Gil tries to sexually assault her.
Days Of Our Lives Spoilers – Week Ahead
On Tuesday, November 21, Ava stands over Gil's dead body when Harris walks in. Johnny DiMera and Chanel Dupree reunite.
EJ DiMera tries to support Nicole after the baby's death. Plus, Sloan Petersen's secret nearly comes out.
Days Of Our Lives Spoilers – Upcoming Days Of Our Lives Spoilers
Days of Our Lives spoilers for Wednesday, November 22 reveal that Clyde has a meeting with Stefan.
Perhaps Stefan will reach out to Clyde to protect Gabi Hernandez-DiMera in prison.
Stefan remembers what happened to Gabi the last time she went behind bars.
Of course, Clyde will have a price for this, which could be connected to Ava getting a surprising new partner.
Abe Carver gets invited to Paulina's for Thanksgiving. Plus, Sloan has exciting news for Eric Brady.
Days Of Our Lives Spoilers – Thursday, November 23
On Thursday, November 23, the people in Salem will get ready to celebrate Thanksgiving.
Stephanie Johnson is suspicious of Chad DiMera.
Johnny calls Chanel after seeing something odd. Chanel begins to get suspicious of Holly.
Plus, Paulina and Abe will share a memorable moment.
Days Of Our Lives Spoilers – Friday, November 24: Nicole Walker DiMera's Plea
On Friday, November 24, Nicole will insist on seeing her baby. Also, Leo Stark learns surprising information from Harris.
Remember to keep watching the soap on Peacock to find out what happens next.
Be sure to catch up on everything happening with Days Of Our Lives right now. Come back Sadly.info for Days of Our Lives spoilers, news, and updates.