In the latest 'Days of Our Lives' spoilers and updates, a twist is brewing as Melinda Trask and Sloan Petersen-Brady face a downfall, unless Leo Stark gets his demands met.
Leo is aware of the secret surrounding Sloan and Eric Brady's child, the one he helped deliver when Nicole DiMera was in labor, and he's demanding compensation for keeping quiet about it!
Days Of Our Lives Spoilers – Get Me Out Of These Charges Or Else
Dimitri Von Leuschner has already escaped far from Salem, but he wanted Leo with him, and Leo wants to be with Dimitri.
But now the only way that can happen is if Sloan can get Leo's charges dismissed, and immunity to boot, and guarantees Dimitri won't be prosecuted.
Harris Michaels will give Leo updates on some unexpected news, and that might be a piece of the puzzle for Leo to assemble.
Days Of Our Lives Spoilers: Melinda And Sloan Go Down, Unless Leo Gets What He Wants!
It will be easy for Leo to put two and two together when he may learn from Harris that Nicole's baby died-and he'll likely reconnect with Dimitri by phone.
He'll tell him baby boy DiMera was just fine and Melinda and Sloan took him after the hospital was crawling with cops.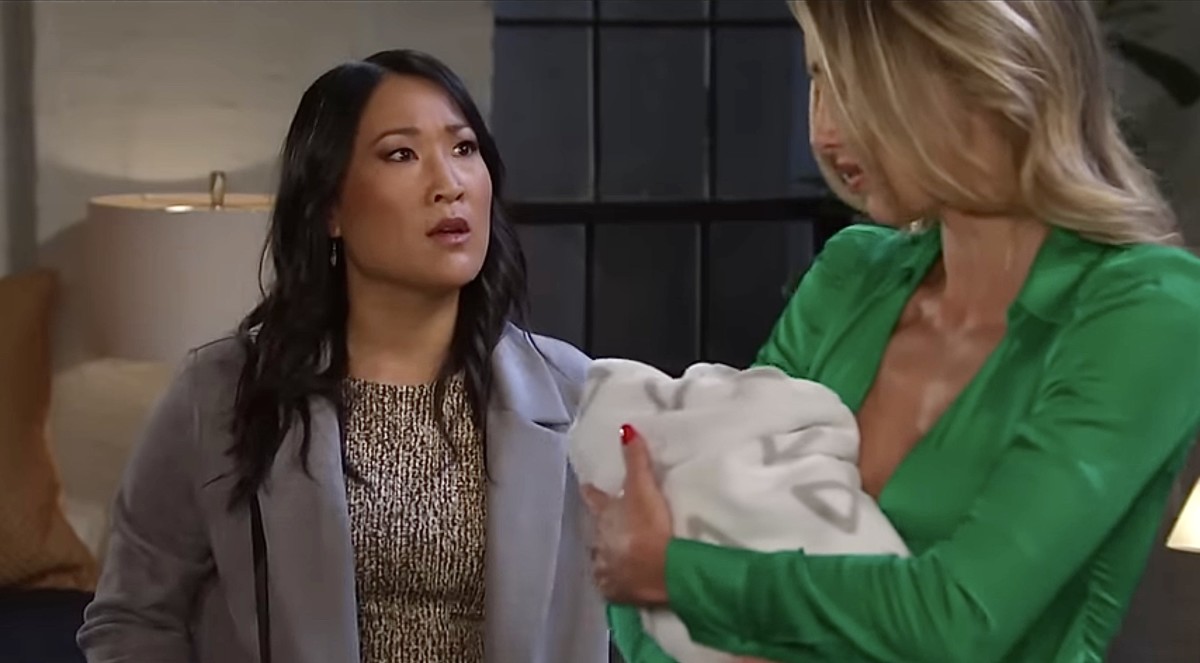 Days Of Our Lives Spoilers – The Baby Never Made It To Salem University Hospital
The baby never made it to Salem University Hospital, and Leo will realize that's because Sloan and Melinda never took him there like they told Dimitri they would.
That would upset Dimitri, because he got attached to the little guy and wished he didn't have to leave him with the two women.
Harris may argue that Dimitri would be facing even worse charges being the driver of the car who caused the wreck that now may have contributed to the baby's death!
Leo will begin to doubt the baby ever made it to the hospital, and find out the shady Dr. Pierce told Nicole the baby died.
Leo might know about Pierce nearly losing his medical license for insurance fraud, because of his "Lady Whistleblower" column and that Sloan represented him.
Days Of Our Lives Spoilers – Leo Stark Confronts Sloan Petersen-Brady
Leo will confront Sloan over the timing of her and Eric getting a baby to adopt the same night Nicole was told hers died, knowing Dimitri took the infant to her.
He also knows Melinda is no longer the district attorney so she's in private practice, and he may find out she was trying to arrange a private adoption that fell through.
Once Leo's out of jail he'll get busy blackmailing Sloan and possibly Melinda as well, looking for serious money as well as immunity from prosecution.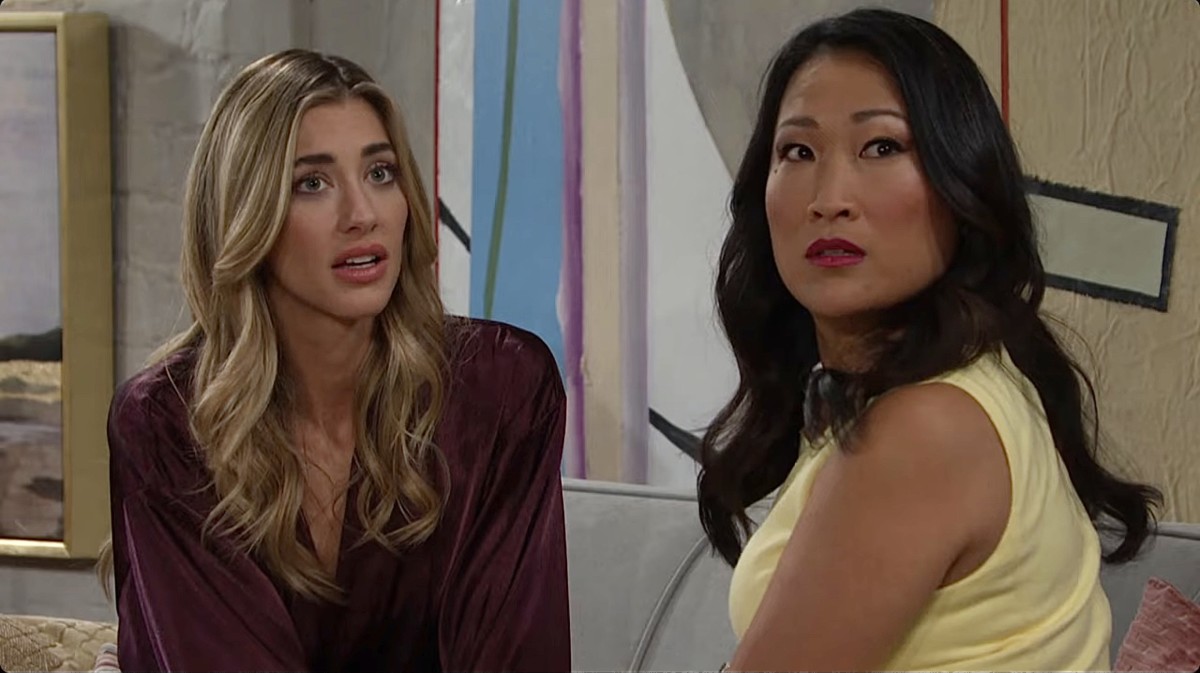 Leo will be a serious problem for Sloan and Melinda until they do what he's asking. He wants a lot of money and immunity, and promises he won't be tracked on the way to reuniting with Dimitri!
Be sure to catch up on everything happening with Days Of Our Lives right now. Come back Sadly.info often for Days Of Our Lives spoilers, news, and updates.