Join the festivities on Wednesday, November 8, 2023, as we commemorate the 58th anniversary of the daytime soap opera.
Mark your calendars for the special episode that also honors the anniversary of a beloved couple — an episode that's truly a must-see.
Days of our Lives Spoilers Highlights
It's a beautiful day for Marlena and John. The couple plans a romantic day to honor their union and bask in being together.
The past few years weren't exactly smooth sailing, but their love always won.
Is it any wonder they appreciate each other now more than ever?
The night is young, the romance is heating up, and John and Marlena deepen their strong connection.
They are one of the most stable couples in Salem, and they intend on keeping it that way.
Remembering The Good Times And Bad
At the same time, Maggie continues nursing her heartbreak over Victor's death.
Her grief comes in waves, and today is a hard one. She reminisces about their love story and all the things she misses about her late husband.
READ THIS: Find out what happened on Days of our Lives.
Meanwhile, tensions rise between Sarah and Xander. The battle over baby Victoria is becoming more heated by the day.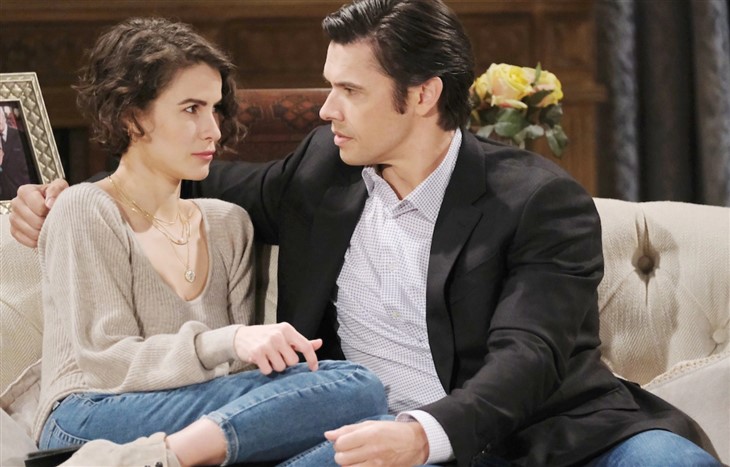 Expect this custody case to be quite a doozy as the former couple fights for their individual rights.
Watch for Alex and Theresa to team up and hatch a rather unsavory plan.
These two are a match made in heaven (well, maybe hell) when it comes to scheming.
What they have up their sleeves may shock even the most devious of Salemites.
In case you are behind on Days of our Lives, let Sadly help catch you up on all the latest Salem happenings.
Each weekend, we publish the weekly update that lets you know the biggest things that went down and helps you to understand where the show is now.
Days of our Lives airs weekdays on Peacock+ in the U.S. and The W Network or Global TV App in Canada.
For more about what's coming up in Salem, check out all the latest DAYS spoilers, and for an in-depth look at the show's history, click Sadly.info.