In the "Days of Our Lives" recap for Thursday, November 16, it's shown that Steve Johnson confronts Konstantin Meleounis for falsely claiming a tablecloth was from Victor Kiriakis' Greek villa.
Konstantin concedes he fibbed to comfort Maggie Kiriakis on her anniversary, requesting Steve to keep this secret.
Steve agrees, to spare Maggie's feelings, but warns against Konstantin exploiting her.
Konstantin assures he has no such intentions and praises Maggie for having protective friends like Steve.
Steve later shares his suspicions about Konstantin with John Black at their townhouse.
John plays the advocate, pondering if Konstantin genuinely aimed to comfort Maggie.
However, Steve suspects Konstantin is targeting Maggie, a wealthy widow, for her money.
John suggests collaborating with Victor, hinting at a trip to Greece for more information.
Meanwhile, at the Kiriakis mansion, Sarah shares her concerns with Maggie about Konstantin's intentions, but Maggie defends him.
Despite Sarah's caution and advice to be vigilant like Victor, Maggie asks her to refrain from meddling.
After Sarah's apology for overstepping, Maggie, feeling a bit harsh, agrees to babysit Victoria Horton for Sarah.
At home, Theresa admires Alex Kiriakis during his workout and discusses a job offer.
She's interested in leading Bella Magazine again but notes potential complications from their living and working together.
Despite just being roommates, there's a flirtatious air, and they're open to a relationship evolution.
Alex believes they can manage, and after Theresa accepts the job, they share a hug.
When Alex leaves, Konstantin arrives to meet Theresa, revealing his plan to pursue Maggie's fortune.
Theresa resists, citing Maggie's past kindness, but Konstantin threatens to expose her deceit about Victor's secret son.
He insists Theresa assist him to gain Sarah's trust and keep Maggie's confidence.
Back at the mansion, Konstantin gifts Maggie flowers from Victor, suggesting she visit the mausoleum.
With Maggie on babysitting duty, Konstantin offers to watch Victoria in her absence.
Once Maggie leaves, Theresa, wearing a dark hoodie, hesitates over Konstantin's plan but is coerced into taking the baby.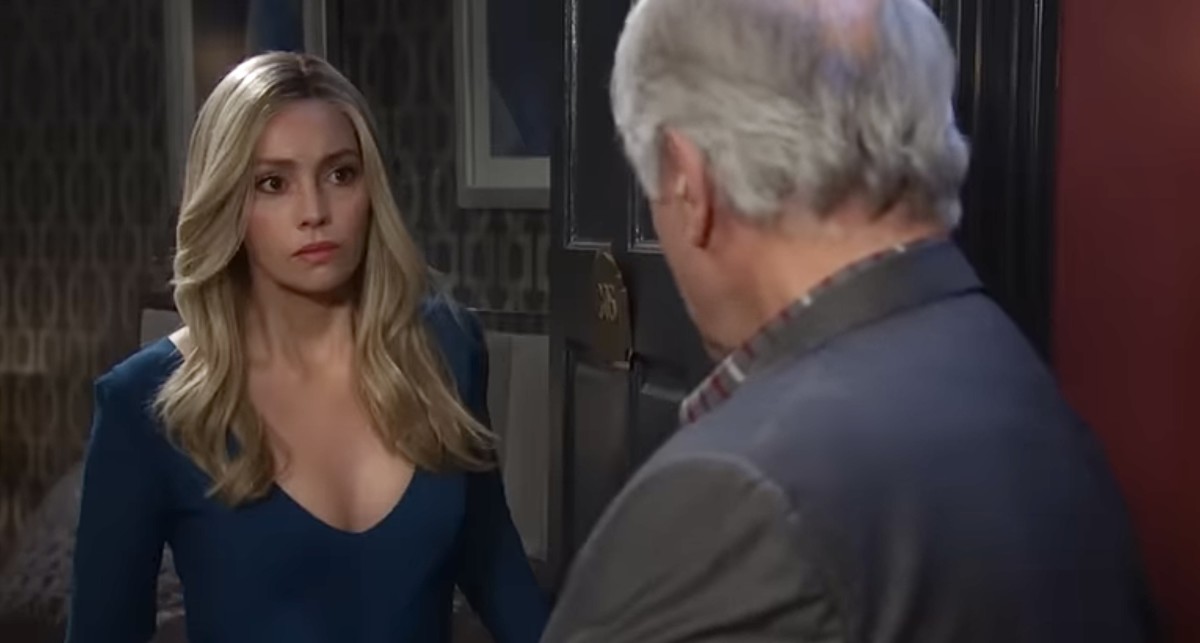 At The Spectator, Everett Lynch receives praise from Xander Cook for his Leo Stark editorial.
Everett contemplates messaging Stephanie Johnson but decides against it.
The episode at the pub shows tension between Stephanie and Chad DiMera.
Chad's reaction to Everett's editorial leads to a misunderstanding, with Stephanie accusing him of jealousy.
Chad attempts to reaffirm his love, but the atmosphere remains strained.
Later, Everett commends Stephanie's PR strategy, and she's pleased. Although Everett senses more trouble in her relationship with Chad, she's not keen on discussing it.
Alex arrives, and upon learning Everett's history with Stephanie, warns him about Chad's discomfort with their closeness.
At The Spectator, Chad presents Xander with a proposal to buy his share of the newspaper, which Xander rejects, prioritizing it for his custody battle.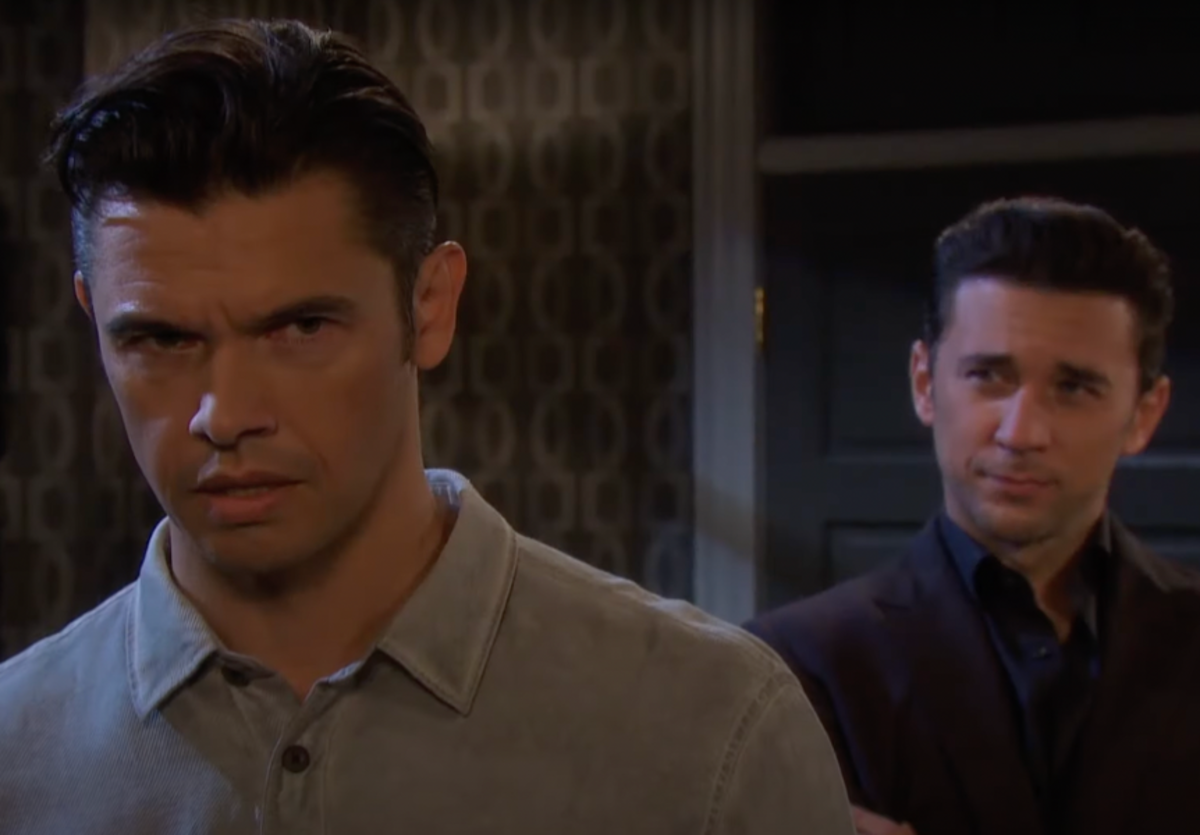 Xander confronts Sarah at the hospital, anticipating a confrontation.
In a twist, Chad reaches out for assistance in his scheme, contacting Gwen von Leuschner, setting the stage for further developments.
Sadly's where you want to be for sizzling Days of Our Lives spoilers, updates and news, so stop by regularly for more Days of Our Lives details.