On the November 20 episode of 'Days of Our Lives', Harris Michaels accepted Ava Vitali's invitation for drinks.
Meanwhile, during a lunch at the pub with Rafe Hernandez, Rafe urged Harris to discreetly continue investigating Li Shin, despite doubts about Gabi DiMera's guilt.
However, Mayor Paulina Price insisted on following protocol, threatening their jobs and directing their focus towards a rise in drug trafficking in Salem, suspected to be linked to a new cartel.
Harris, despite Paulina's orders, agreed to look into Li's case, but Rafe was hesitant to risk Harris' new job.
In a separate scene, Ava Vitali had an encounter with Gil Carter, who pressured her to steal a key from Harris for a drug-related task.
After Gil made unwanted advances and attempted to coerce her, Ava ended up shooting him just as Harris arrived.
At the Kiriakis mansion, Maggie Kiriakis rebuffed Konstantin Meleounis' advances.
Konstantin considered leaving for Greece but eventually decided to stay for Christmas at Maggie's request.
Xander Cook and Sarah Horton also resolved their custody dispute, looking forward to raising Victoria Horton together.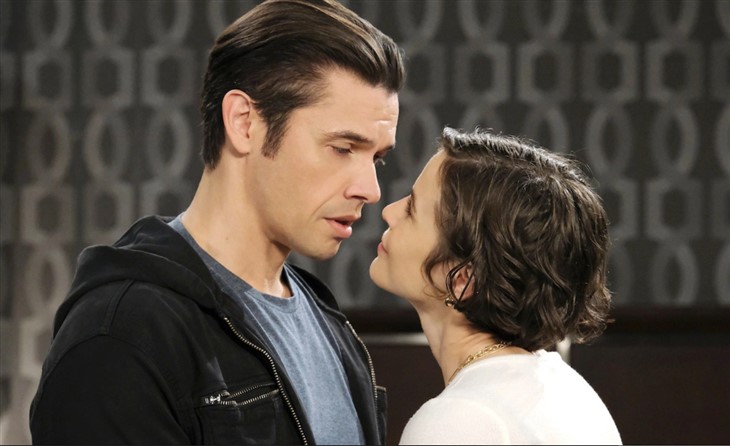 At Titan, Brady Black confronted Theresa Donovan about her secretive phone call, leading to a discussion about Theresa's relationship with her new boss, Alex Kiriakis.
The episode ended with Brady receiving news about the dropped custody case and Theresa feeling increasingly guilty over her past actions.
This summary highlights the main events and character interactions from the episode, focusing on the central plotlines and key developments.
Sadly's where you want to be for thrilling Days of Our Lives spoilers, updates and news, so make us your go-to Days of Our Lives source.